PRODUCT RANGE FOR ALL ROADS, ALL CONDITIONS
The robust chassis is a unique tool in its class with its high performance. It can be used in many different tasks with its unique features. There is no place out of the Iveco Daily 4X4 closed box and chassis. Whether you are in the most demanding terrain, asphalt, double or single wheel, you can use the IVECO Daily 4X4 closed box or chassis select.
COMPREHENSIVE 4X4 VAN AND CHASSIS CABIN MODELS OFFER
180 hp 3.0 LITER ENGINE AND 8 ADVANCED FULL AUTOMATIC GEARBOX
CARRYING CAPACITY UP TO 4300 kg AND CAR BODY SIZE UP TO 5 METERS
7 TONA GROSS VEHICLE WEIGHT AND ROAD MODELS ​​
​No Matter ,What The Task Is, The Power You Need
Daily 4X4 van with F1C 3.0 liter engine producing 180hp, 430 Nm torque, or chassis, easily accomplishes every task on any terrain.
3.0 liter F1C ENGINE
CAPACİTY
3.0 liters
POWER
​132 KW (180 hp)
MAX. ENGINE SPEED
3500 rpm​
MAX. TORQUE
430 Nm
MAX. TORQUE
1600 - 2700 dev./dk
EMISSION
EVI_D
ADBLUE® WAREHOUSE CAPACITY
​24 litre​
PROFESSIONAL APPLICATIONS FOR MULTIPLE FEATURES
Product group that you can use in many different superstructure applications such as damper or basket paltform with 4 different connections such as engine or transmission pto, pto from transfer box.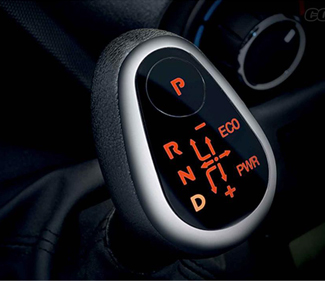 ABSOLUTE DRIVING PLEASURE
The Daily 4x4 van or cabin is available in 12-speed manual transmission and 16-speed HI-MATIC transmission thanks to its double low ratio. Provides unlimited climbing while maintaining maximum comfort. You can easily activate low speed by operating the ergonomic button on the instrument panel.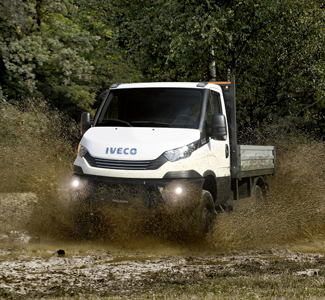 UNEMPLOYMENT POWER AND STABILITY
Specially designed chassis frame with a load capacity of up to 5000 kg at the rear; new front axle with independent front suspension; Full disc brakes with a 3-piece steel front bumper and specially developed ESP program make the Daily 4x4 the only vehicle on the market that meets customers' needs for durability, sustainable performance and superior reliability.