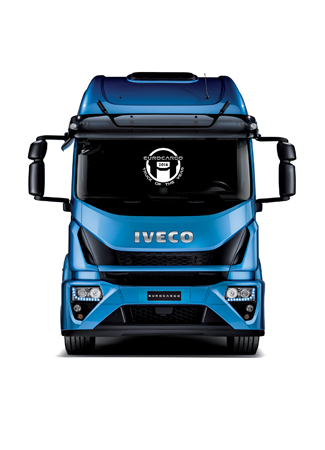 THE CITY LOVES THE TRUCK, A PARTNER FOR EVERYONE
Sustainable, efficient, highly maneuverable and versatile: Eurocargo is the perfect truck for urban tasks and municipal applications. From city deliveries to waste collection, road cleaning, road services and container applications. The comfortable cab width (2.1 meters), wide steering angle (52 degrees) and best-in-class turning diameter (less than 11 meters for the model with 2790 mm axle spacing) are the perfect partner for your business.
3 REALITIES ABOUT THE NEW IVECO EUROCARGO
| -8% less fuel consumption | 160 hp 320 hp | 4265 mm 10175 mm |
| --- | --- | --- |
| For city deliveries | Motor power | Vehicle Body Length |
​​CHOOSE YOUR EUROCARGO
​​and ask for a quote​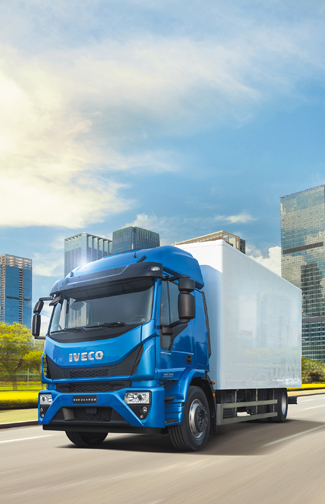 SUSTAINABILITY. NATURAL SOLUTION FOR THE ENVIRONMENT
CNG (compressed natural gas) is the most environmentally friendly fuel sold on the market. The emissions of IVECO motors CNG engine contain lower NOx levels, zero lead compound and 95% less particles than diesel. The vehicle's characteristics and load capacity are the same as for diesel models. Eurocargo Natural Power makes you feel at home, especially in big cities; low emissions mean that it can be driven in restricted traffic zones, while quiet operation makes it perfect for night work (PIEK Certified).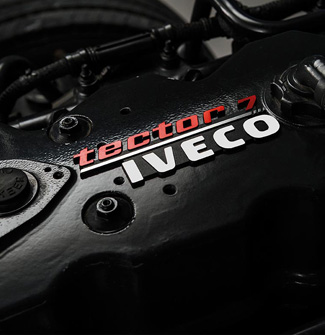 BEST PERFORMANCE, LOWEST CONSUMPTION
The engines in the new Eurocargo are the Tector 5 four-cylinder 4.5-liter diesel engine and the Tector 7 six-cylinder 6.7-liter diesel engine up to 320 hp. Optimized for optimal performance at low speeds, minimizing Total Cost of Ownership. Also available with 204 hp CNG power supply.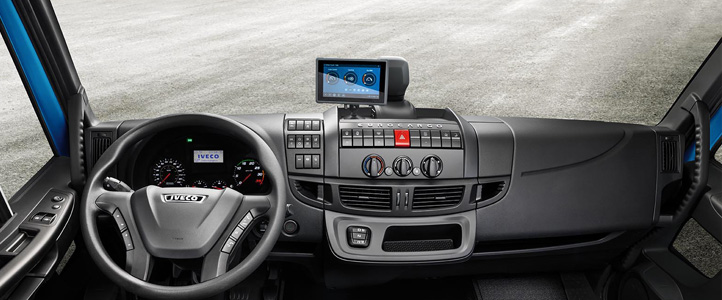 MORE AREA FOR COMFORT
Eurocargo is the best solution to make your life easier on the go. Steering wheel controls, storage compartments, hook suspension rail and driver seat with high comfort air suspension. Ideal for urban tasks, the new Eurocargo guarantees easy IN-CABIN ACCESS: Thanks to the compact dimensions of the linear instrument panel and the engine tunnel, the driver can easily leave the car on both sides of the cab.